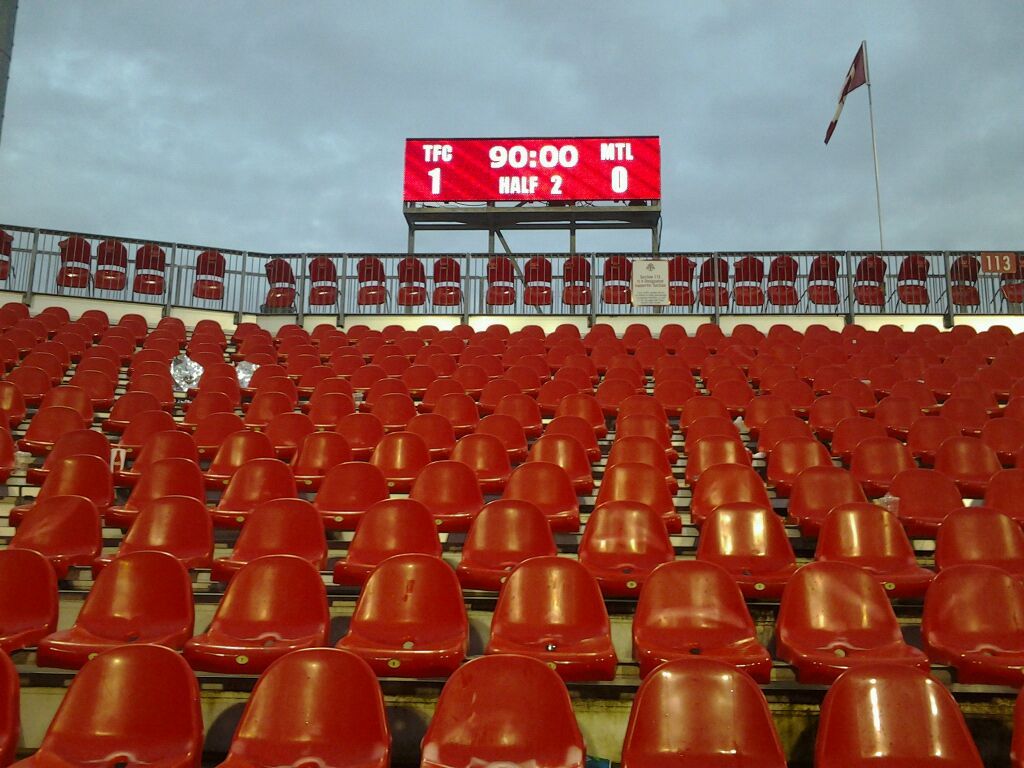 I was going to start this post with an apology.
You see I have not posted a single word about Toronto FC in this space since before the end of the season now more than two full months ago. I was going to ask for your collective forgiveness for not weighing on in any of the many issues, news items and talking points there have been to discuss over these past sixty days.
But I decided against it.
Frankly supporting this club felt a lot like dreary work at the end of this past campaign, and if the truth be told for a long time before October came along. Work that we had to pay for no less! It's not that I have questioned my overall support for the club I just think in retrospect that the losing, the upheaval and the collective feeling that the state of affairs TFC found itself in last season (AGAIN!) was somehow always destined to be our collective lot in life going forward. This started to see me question my level of engagement. And by the number of empty seats at the end of the last campaign I am sure I was not the only one doing just that.
Two events have helped me break my silence and I wanted to share them with you.
A few weeks ago a fellow supporter who I met at the November seat relocation event at BMO Field kind of really pissed me off. There is no elegant way to say it. The boy really got under my skin!
My season seats are in the south end of BMO Field (hence the name of this screed) and I have associated myself with one of the supporters groups since my first days following this team back in 2007. And without breaking any news it would have been plain for all to see and hear that as the last campaign wore on the established supporters groups were not exactly as boisterous as they were back in the heady days of 2007-2009.
This came up after I was leaving BMO Field last month after I went down to the Season Seat Relocation Event the club held to try and sell off some of their leftover season seat allocations from 2013 before the 2014 renewal period opens up in January.
I guess the guy must have seen my supporters scarf knotted around my neck as we were heading away from the stadium towards the streetcar loop and while waiting we struck up a conversation. He was wearing the scarf of a 'new' supporters group and he took umbrage with our level of support during the last campaign.
"Where were your Tifos?"… "Why no Capo this year?"… "You guys were disappointing all season"… "It looked like you guys weren't into it anymore" were just some of his bon mots.
Restraining the urge to be impolite and to throttle him I took the high road by telling him I blog about TFC (not much lately granted!), I have been on road trips more than once, I have missed three games in seven years and that I did not much appreciate him or anybody else for that matter questioning how I chose to support or not support my club!
At that point I put on my hat, pulled the cord, made my excuses, and hopped off the streetcar at King (long before my stop at the subway) and stormed my way down the street to walk off some of the fury I felt. As my blood pressure returned to normal I got to thinking about why I felt so irate about what in retrospect were very much likely innocent questions and observations by a newly engaged 'supporter'.
My anger I realized was not directed at him, or for that matter at any new supporters group or groups that are forming. I for one welcome any and all supporter groups that want to try and build the atmosphere and intimidation factor back up. If what it takes is some new blood to be injected than I am all for it. Just don't judge me or my friends that have been there since day one in the process! …Getting back to my anger induced epiphany I realized that my anger was truly placed on the club and not on some earnest young man.
Here we all are. Seven years in. Mistake upon mistake. Promise broken after promise broken. Late loss piled upon late loss upon late loss. And the feeling overall in my mind was forming that this reality would be all that I could with any realism expect heading into the seasons ahead. That is why I was angry. That is why I felt like not writing a word about this team. That is why I truly started to question my level of emotional engagement. Support of a club is not about winning all the bloody time. If that was the case then Newcastle United (who has never won the top flight in England I believe) would long be out of business. As would the Toronto Maple Leafs! Support truly means that you embrace the hope that things CAN be better. You embrace your comrades in arms who are next to you in the stands game in and game out and you go along with them on the ride hoping upon hope that tomorrow is better than today.
TFC started to take that feeling of hope all away.
Then it changed.
It was not the arrival of "The Tim's" or the signings and trades or the clearouts, or for that matter the rumoured done deal to bring a top drawer striker to town in the person of Jermaine Defoe.
It was DeRo.
Since Dwayne De Rosario left the thing I missed most was the fact that with him on the field I always felt in my heart of hearts that we had a chance to win (or at least compete). After he left I hardly think I ever truly felt that way about TFC again for any measureable amount of time.
Not to say that Dwayne returning in 2014 will see the return of the player that singlehandedly won us games in 2009 like the way in particular he took over the Montreal Miracle to secure out first bit of silver on that night in Stade Saputo. He is returning as a good player but not as the centerpiece.
But perhaps most importantly he is returning to a club that I think none of us ever thought he would return to again after the acrimony and recriminations the first time around. His return to me is all about two simple realizations, realizations that are for the first time in a long time, restoring some of that hope and dare I say swagger that comes from truly being behind the team.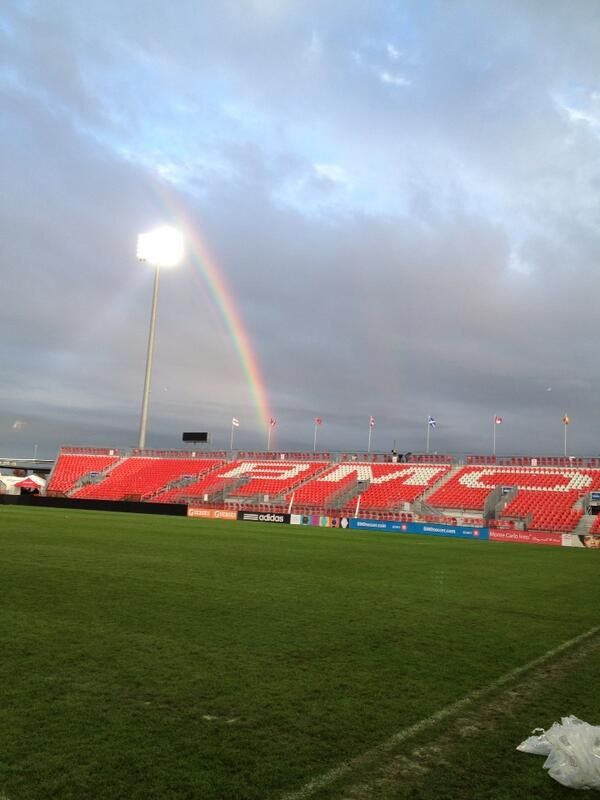 Dwayne's return says to me first that to a large degree the dysfunction in the club's management setup is past. If there was even a hint of the shambles of previous regimes still in place DeRo would never have returned.
The second realization is that the club is serious about changing direction on the field in as fast a way as is possible. DeRo is an interesting acquisition as an impact player off the bench or perhaps as a creator who can start a good number of games and get the ball up top that a player like a Gilberto or a Defoe might need and as a mentor to young ones like Laba, Osorio and Bekker.
He is older. He has baggage. He has a history. But there is an upside. 
DeRo knows this is probably his last stop in his football career. I am sure that coming back is all part of his plan to set him and his family up for the inevitable post soccer life ahead.
Being an important cog in the TFC puzzle which is for the first time since 2009 filling me with any true hope that the tide is truly turning, will be a fitting end to a wonderful career. For the first time since the last Champions League run I find my hope rekindled.
It's time to start supporting TFC again with all my heart.